Remo D'Souza is back with Dance Plus 6, India's No 1 Iconic dance reality show. Dance Plus 6 Audition Registration has started officially on danceplus.hotstar.com website. Submit your Video Entry while filling up an Online Registration Form. See the Age Limit, Last Date and other Criteria below.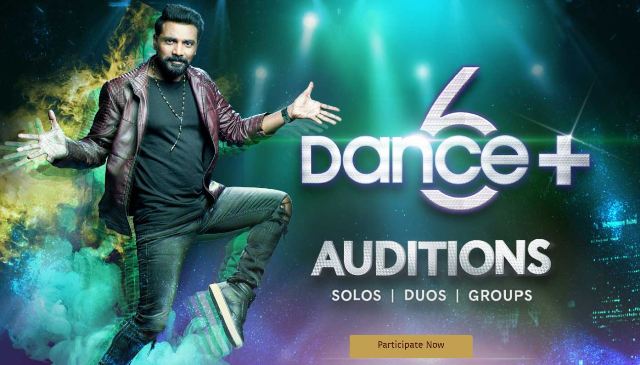 "Digital Auditions" means Level 1 of the selection process of the Auditions as detailed herein, to be conducted inter alia in the manner as set out hereunder during the Digital Auditions Period (defined below), which the Participant(s) is required to qualify to participate in further Levels and for participating in the Program.
"Digital Auditions Period" shall mean the period commencing from July 8, 2021 at the time as per Novi's discretion and concluding on July 29, 2021 at 11:59 p.m. (both dates inclusive) for participation in the Digital Auditions.
"Audition Period" in respect of auditions at Level 1, Level 2 and Level 3 shall mean the period for Auditions to be conducted as stipulated and/or updated by the Company at its discretion and which may be updated on the Registration Website from time to time required to be checked by the Participant(s) from time to time and includes the Digital Auditions Period.
Dance Plus 6 Auditions Registration | OPEN | Started Now!
ELIGIBILITY CRITERIA :
Dance Plus Auditions are open till 29th July 2021.
You can participate as Solo, Duo, Group
Age Limit – 10 to 55 Years
Dance Plus 6 Audition Registration Form Link: Participants who are desirous of entering the Auditions are required to register for the Auditions at http://danceplus.hotstar.com/ (" Registration Website") by uploading the Audition Clip,
*Parental Consent is required for participants below the age of 18yrs.
Read the Terms and Conditions Sections before Submitting Dance Plus 6 Audition Registration Form. Dance Plus 6 Auditions are opening from 29th July 2021. All the Best! if you are going for Dance Plus 6.