Disney Plus Hotstar Started a Virual Dance reality show Home Dancer where everyone can Participate from their Homes and Win Lakhs of Rupees by Impressing with their Dance Moves. You Just have to Upload your Videos to be Part of Home Dancer Digital Reality show on Homedancer Hotstar Com Submit your Videos for Today's episode by 9 AM and get a Chance to Win 4 Lakh Rupees Prize every week. Vote and Support your Favorite Home Dancer Contestant from the Selected Dancers who are selected and whose performances are showcased on Disney Plus Hotstar Page.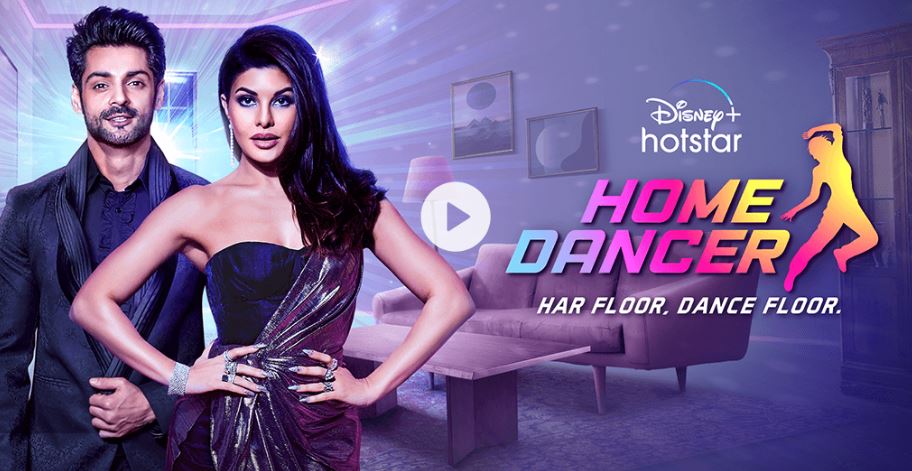 What is Home Dancer On Hotstar: Home Dancer is a home-based digital dance reality Contest, where Participant(s) can upload and submit their dance videos shot at home, performed to a song chosen from a list and theme specified on the Microsite. Best performers stand a chance to win exciting cash prizes. There will be 2 contest cycles that will start every week across the 5 week contest period. A new cycle will open for entry-submission on every Friday, 9:00 AM and Tuesday, 9:00 AM. Please note that theme and song list will remain the same for two contest cycles starting in the week. Entries received in each of the two cycles (Fri-Tue) & (Tues -Fri) will be considered for the episodes published on Home Dancer in the following week i.e. Monday and Thursday respectively. This pattern will be followed in all the cycles.
Eligibility: Any person who is a citizen and resident of India
How many people can perform in a video? : You may dance solo or in a group, just abide by the lockdown and social distancing rules applicable in your area.
How many entries are allowed per user?: One user can submit more than one entry in a week, provided you choose to dance on a different song in multiple videos. Do not share multiple versions of the same song. However, only one entry per participant (if selected by the judges) will make it to the next week's episode.
How will I know if I am selected in top 10?
If you make it to the Top 10, your performance will be a part of one of the two episodes in the next week. The shortlisted Participants will also be contacted by team Disney+ Hotstar via email.
Where can I vote for a contestant and when?
The voting window will open on the Home Dancer page of Disney+ Hotstar App for 36 hours as per the time set out in Question 5.
How many votes are allowed per user?
One user can vote up to 50 times per day of the voting period. You can distribute these votes across 1 or more of your favourite Participants in an episode. You need to be registered user on Disney+ Hotstar
How will I know if I am a winner?
Winner of an episode will be announced in the following episode along with announcements on social media. The winner will also be contacted by team Hotstar via email.
Home Dancer Hotstar Registration Form: Logon to website https://homedancer.hotstar.com/ and Fill in the Registration Form with your Basic Details. Upload your Video and you are good to go. Information collected will be only used to contact you if your entry is selected and will not be shared with anybody else.
3 Steps to Fame:
1) Check the Theme. Select your favorite Dance Number from the Options below.
2) Make a Horizontal Video of 60-90 Seconds. Ensure there is good lighting. No Fitters Please!
3) Upload your Awesome Video and get ready to become famous.
Top 10 Performances shortlisted by the Judges will be Showcased in an Episode on Disney+ Hotstar. Final Winners will be declared by Viewer Voting on the Episode.
Pro Tip: There are two episodes per week. Send multiple videos, and increase your chances of winning.
What is the prize amount?
Depending on the number of votes, the top 3 winners of a contest cycle are eligible to win INR 1,00,000, INR 60,000 and INR 40,000 respectively.
All Prize money shall be disbursed after deduction of Taxes upfront as per the tax rates prevalent at the time of disbursements under applicable law.
If you are a Passionate Dancer and wants to Showcase you Dancing Skills to the World and Win Amazing Prizes every weeek. Submit your Dance Video. If you are a Viewer of Dance show than you can Submit your Home Dancer Votes online on official Hotstar website during the Episode air. Home Dancer Voting Online on Hotstar starts once episode goes on air.
All the best o Home Dancer reality show Participants.