Big B Amitabh Bachchan is back with a New Season of Kaun Banega Crorepati game Show. Yes, KBC 15 Audition Registration Announced by official Sony TV Channel. Here is How to Participate in KBC 15 by Answering Questions asked by Amitabh ji starting from 29th April 2023.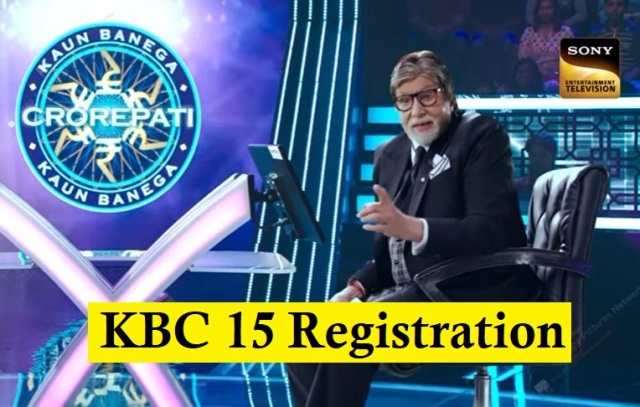 Yes, Just like every Seasons of KBC game show, Amitabh Bachchan will ask the Question to the viewers and Those who wants to be part of the show can Apply with correct Answer to Each Question everyday 9 pm on Sony TV.
KBC 15 Registration Format | How To
To Participate in a KBC 15 Game Show, you have to Answer the Questions Asked by Amitabh Bachchan everyday and Follow the Rules of Answering it within a given period of time. If you Answers all the Questions correctly, you get one step closer to be Part of KBC 15 game show.
You just have to Send the SMS to Given Number or you can Submit your Answer on SonyLiv App as well. There are 3 ways to Register for KBC 15.
Download/Update SonyLiv App and Submit Answer to Register
Scan QR Code Appeared on TV Screen and Register by Answering question
Send SMS to Number 509093
Subscribers of the below mentioned operators can send in their SMS to 509093:
Airtel, BSNL, IDEA, Jio & Vodafone in select circles
All registration through SMSs need to be in the following format:
"KBC < A/B/C/D> ". e.g.: If the correct
Answer to the question aired is "A" according to you, you are 21 years and 10 months old and are a male; you are required to send "KBC A 21 M".
KBC 15 Registration Start Date – 29th April 2023
Time – 9 PM
Channel – Sony TV
So, Answer the Each Question Correctly, Asked by Big B Amitabh Bachchan everyday 9 pm, starting from 9PM and get one step closer to the Kaun Banega Crorepati 15 (KBC 15) Registration.