MTV India Announced their Upcoming Brand new Couple-Based Television reality Show Titled A Date To Remember. Here are the Auditions Details. See How you Can be Part of the MTV Date To Remember Auditions 2017. Also Don't Miss the Auditions Schedule Updated right here.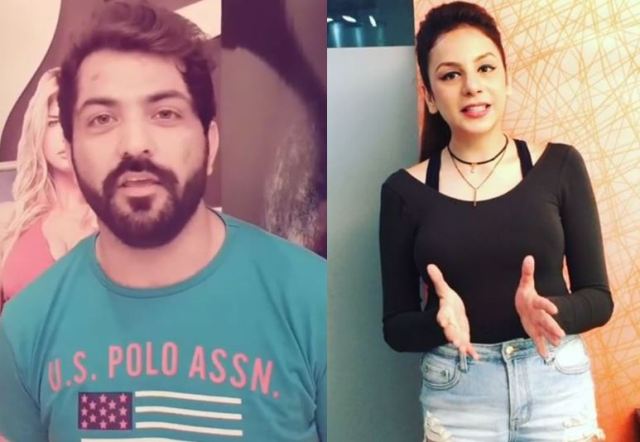 MTV Date To Remember is the Couple-Based Television reality Show Hosted by Ex-Bigg Boss 10 Contestants Nitibha Kaul and Manu Punjabi. Yes, the Bigg Boss 10 Hottie Nitibha making her First Television debut as a Host of MTV India's new Show. Interestingly the Bigg Boss 10 Finalist Manu Punjabi is the Co-Host of the Show.
MTV A Date To Remember Auditions Registration 2017
The MTV 'A Date To Remember' Audition Registration and detailed Schedule.
City – Faridabad (Delhi Audition)
Date – 22nd May 2017 –
Venue – DPS Delhi Public School Ballabgarh, FARIDABAD
Audition Time – Timing: 10AM to 5PM
City – Jaipur
Date – 25th May 2017
Venue – India Overseas School Shoepur Road, Sector 6, Pratap Nagar, Sanganer, Jaipur, Rajasthan 302033
Audition Time – Timing: 12PM to 5PM
City – RAIPUR
Date – 10th June 2017
Venue : Sanjay Rungta Group of Institutions
Address : Kohka-Kurud Road, Bhilai, Chhattisgarh 490024
TIMINGS : 11am – 5pm
City – Bhopal
Date – 18th June 2017
City – Surat
Date – 26th June 2017
Click here to register: https://tinyurl.com/MTVD2R
The Show would Judge the Compatibility of the Couple and the one who would stay till the end will be declared as the most adored couple of India.
Hosted by – Bigg Boss 10 Fame 'Nitibha Kaul' and 'Manu Punjabi' alongwith 'Saturday Saturday' Singer Indeep Bakshi.
There will be 13 Episodes Across Delhi-NCR, Chandigarh, Baraliy, Lucknow and Dehradun. There is going to be the Special Celebrity Jude in every Episode. There is going to be the 9 Couple (9 Boys – 9 Girls) into the Show and There will be an Amazing Tasks among them. So if you are excited to be Part of the Show? Apply Now for the Audition of MTV A Date to Remember.
Similar Searched Terms: mtv a date to remember audition, how to apply for mtv a date to remember reality show, mtv date to remember auditions 2017 schedule, a date to remember audition date time venue, a date to remember nitibha manu show registration how to apply, mtv a date to remember audition form