MTV is back with a New Season 2 of mother of all modelling bootcamps – MTV SUPERMODEL OF THE YEAR 2! A show that will transform 15 handpicked girls and launch them into supermodel-dom. A show high on fashion and drama, life changing makeovers and nail-biting competition, get ready to experience the hysteria like never seen before! MTV Supermodel of the Year Audition 2021 Registration Online on Voot website.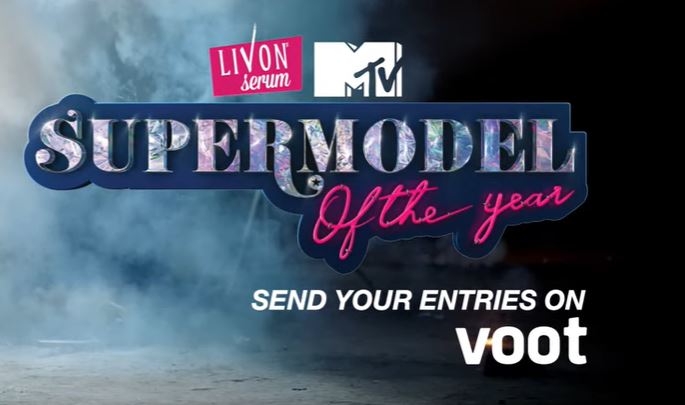 13 weeks, 15 faces and only 1 goal – who will be India's Supermodel of the Year? An ultimate chance to chase your dreams… in high heels, of course!
SUPERMODEL OF THE YEAR 2 Audition | Registration 2021 Online VOOT
Eligibility : Participation is open to all individual participation who ("Participants")
If citizens of India and hold valid proof of citizenship;
If foreign national, have all required permissions such as work permits, visas, statutory registration documents etc from relevant authorities as may be required to enable them to legally participate in the Audition and/or the Program and their participation shall be subject to 10 (iii) of this Terms and Conditions;
Are above 18 (eighteen) years of age;
Are viewers of the Channel;
Have and are able to provide a valid email address to Viacom18 when required;
Have downloaded the Voot mobile application (owned and operated by Viacom18) on their mobile phone device and/or any other device ("Voot App") and registered themselves on the Voot App.
The Participant agrees that he/she will be required to submit all valid proofs of name/ age/ address/ nationality/citizenship/work permits/visas and/or any other document if and as may be required by Viacom18 from time to time.
Audition Time: Participation shall commence on 1st November 2019 at 00 : 00 hours and shall conclude on 30th November 2019 at 00 : 00 hours or on such date as may be determined by Viacom18 at its sole discretion, collectively referred to as "Participation Period".
Record a Video of SOTY 2 Audition telling about yourself. Upload it to the Voot website along with the Registration Form. Upload your Supermodel of the Year 2 Audition Video in between 2 to 5 Minutes long and Maximum 50 MB in Size.
Jab duniya ne kaha sirf "perfection" hai sahi, hum ne kaha bilkul nahi! Beauty redefine karne aa rahe hai hum! Register for Livon MTV #SupermodelOfTheYear2 on Voot now.
MTV Supermodel of the Year 2 Audition Registration 2021 is super easy on voot website. Fill the Registration Form, Upload a Recorded Audition Video and you are done.