Bzinga App allows users to win over 1000+ brand new products every hour simply by placing the unique & lowest bids. You can Win Prizes every 3 minutes by just using Bzinga App in your Android or iOS Smartphones. Bzinga App already crossed 5 Lakhs+ Downloads on Android Playstore. You can Play and Win Prizes by direct APK Download for Android, iOS and PC. Also have a look at Step by Step guide to play using Bzinga App. Customer review and more.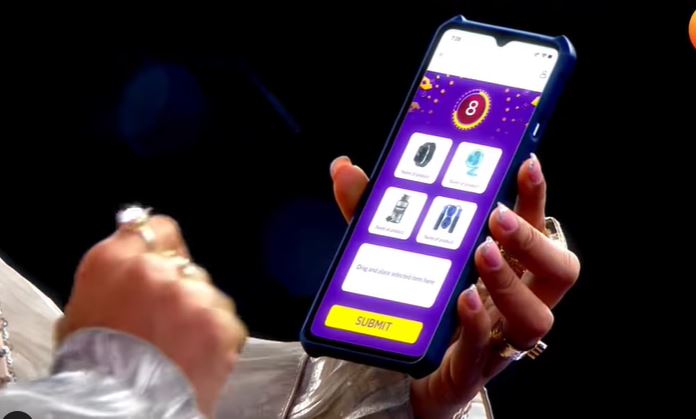 Bzinga is uniquely poised to help brands and customers alike as a product discovery and engagement platform. Bzinga works with brands to evaluate their product offering and also create opportunities for customer engagement with them.
Bzinga App Download Android, iOS | App Offerings:
You can Download Bzinga App directly from Official Android Play store and Apple Store as well. The App has already crossed 5 Lakh downloads in Android mobile smartphone devices. Officials are working to serve the better Bzinga experience in both android and iphone and ios devices.
– An Android and iOS application
– 3500+ products on the app
– 100% authentic products
What is Bzinga | How to Play Bzing on Bzinga App
With thousands of products added all the time, Bzinga is an exciting auction app with a twist: Unlike normal auctions where the highest bid wins, in Bzinga, the LOWEST BID WINS! Yes, you read that right. But there is a catch: If TWO or more players place bids at the same price, that bid price gets DISQUALIFIED. So your bid must be UNIQUE, and it must be the lowest among all unique bids.
Step 1: Browse the App and Select your Product, Explore multiple trending auction formats
Step 2: Choose Your Product, Using Multiple Choice Option Increase your Winning Chances
Step 3: Keep Track of your Participation and Claim your Prize
Step 4: Login Everyday and Claim Free Tickets, Refer friends for more tickets
Bzinga App | How To Play Game Tutorial | Step by Step
If you are New Bzinga User and confused, How to Play on Bzinga App, Here's the Step by Step guide will let you know how you can Play and Win Amazing prizes everyday. This Video Guide of Bzinga App will Walk you through Step-by-Step process of Sign up to login to Playing and Winning Prizes every 3 minutes.
PLACING BIDS
Placing bids is easy. Choose a product, enter your bid amount (it can be as narrow as 1 paisa) and check how many tickets are required to place the bid. When you place the bid, the tickets will be deducted from your account.
BZINGA TICKETS
You will keep earning free tickets when you play regularly. But if you want to get more tickets faster, you can purchase them within the app or through our call center.
SINGLE AND MULTI BIDS
You can place one bid at a time, or place multiple bids together to improve your chances of winning. All you have to do is to choose the number of bids and set the upper and lower limits for your bids. The app will place the bids automatically within that range for you.
CHECK STATUS
If an auction is active, you can check the status of the bids that you placed. The app will also give you clues for placing bids with better chances of winning. Checking the status costs tickets, so use this feature wisely.
WINNING
When you win an auction, you must pay your bid amount to collect your prize. If you don't pay the bid amount within the stipulated time, you forfeit your prize. Bzinga is full of surprises. Sometimes, you will get amazing consolation offers even when you lose the auction.
MARKETPLACE
Go ahead and place bids on as many products as you can. When you win a product, you can list it on the app's marketplace for a neat profit.
Bzinga App Customer Reviews:
There are many questions about the Bzinga App might came across your mind when you heard of Winning Exciting Prizes every 3 minutes. You thought of Bzinga App is Real or Fake. Let me clear your doubts Its very trusted Real App Promotes by celebrites like Bharti Singh, Shefali Sharma Sethi and more from television industry.
Check out some Reviews from Bzinga App Players who won Prizes and claimed it.
This is a very good application. I played in it and got a Wall fan Prize. When I didn't get it for a few days I thought it was a fake, but on May 30th I got the price at home. I am happy that I got a fan for a penny after re reinstalling the app which was uninstalled twice and started playing. thanks bzinga …. and team.. ~ Nimesh c.k.
This app is 100% genuine.i am using this app for 8 months and won 4 items.There delivery system was very bad at beginning but now they have improved. last item i got it in just 1 week. Use multi-bid and play smart you can win some items ~ Ashique Shajahan
I am very with the app , when first time i put the bid on the first time only i won the product of 1000 in just 2rs , the delivery was little late but I got my product , everyone should download this app ,tq bzinga ~ VISHAL SAINI
sooper amazing app i won about 4 prizes my one item was delivered yesterday. pls deliver others. very Nice and trusted ~ Abi Nandh
Bzinga Zee TV LIVE TV GAME SHOW: Bzinga is not just an App, Now Bzinga is a live TV game show! Participate in the TV game show on your favorite channel using the mobile app and win amazing prizes!
Bzinga App Download Link is Available on official Google Play Store. iOS Appstore Version will be out soon. Alternatively, you can Download Bzinga App for your PC using APK and play using bluestack or any other android emulator. Keep Watching Bzinga every Sunday 5 PM on Zee TV Starting from 12th February 2023. Watch Bzinga Show on Zee TV, Play Bzinga Game Live on Android, iOS App and Win Prizes worth Lakhs everyday.