Dumb Ways to Die is a cool arcade game in which you have to face the endless challenges without dying. Dumb Ways to Die 4 will test your Skill, Logic and reflexes. DWTD 4 has more added features and you will have several areas to explore such as Adrenaland, Freezerville, Dumb Dome and Drown Town. Each area has different adventures to try out. Dumb Ways to Die 4 APK Download for Android, iOS and PC Devices.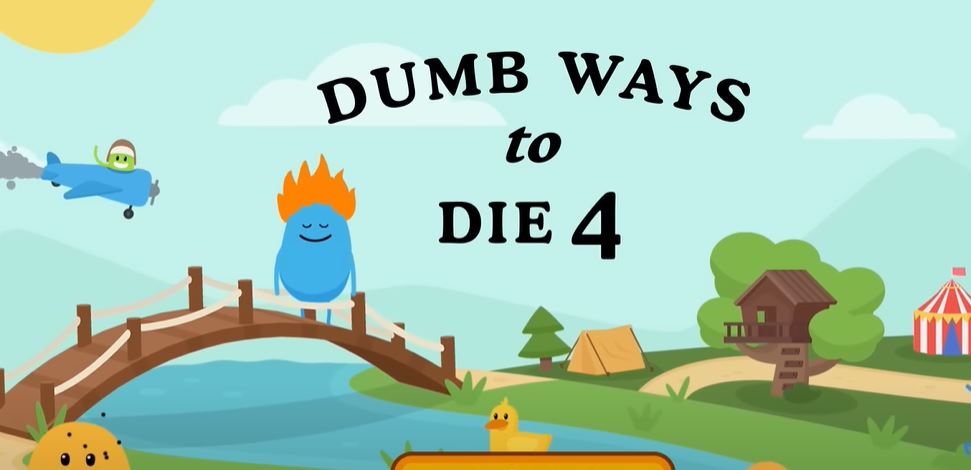 Players must use their Skills in challenges like Volcano Climbing, Unsafe Bungee, Zoo Parkour and much more. In short, Dumb Ways to Dies 4 is needs more advanced skills to Survive in a challenges given to you as a Player. Its Fun loving Game and you will discover different deaths. You won't believe how many dumb ways are to die.
Dumb Ways to Die 4 (DWTD 4) is the sequel to Dumb Ways to Die 3: World Tour. Have a Look what Dumb Ways to Die 4 offers in an Advanced Version.
You can Challenger your Friends and Family to see Who can Survive the Longest and become the ultimate Champion.
Collect Coins to Purchase upgrades and unlock new areas
Developed by – Metro Trains Melbourne Pty Ltd
Release Date – 2nd May 2023
Pre Registration – Google Play Store, iOS Store
Dumb Ways to Dies 4 (DWTD 4) is available to Download in Android, iOS and PC devices. You can Pre-Register for the game and Pre-Order Dumb Ways to Die Game.