Sony TV Announced Happy Wali Diwali Contest 2022. You can Win Gold Coins this Diwali by Scanning QR Codes and Answering Simple multiple choices questions. Here is How to. Happy Wali Diwali Contest How to Play, Scan QR Code and more information FAQs Answered here.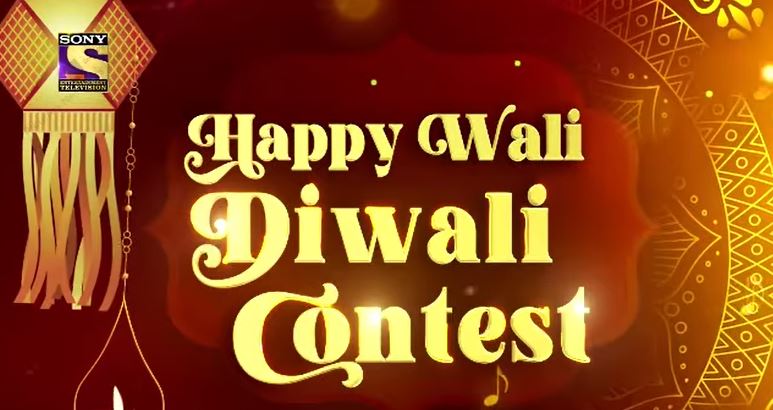 From 22nd October to 28th October 12 PM to 12 AM Watch Sony Entertainment Television, Do Scan Golden QR Code and Answer a Simple Question. Lucky Winner get a Chance to Win Gold.
Happy Wali Diwali Contest Sony TV | Eligibility Criteria –
The Participant must be Indian and should be residing in India
Age 18 Years (As of 21st October 2022)
Employees, Agents and Promoters of CMEPL and any of their division, affiliates and subsidiaries and other associated with the contest in any manner are not eligible to participate
How to Play Happy Wali Diwali Contest Sony TV
Each Day 10 unique QR Codes shall be flashed on the Sony Television Channel from 12 PM to 11:59 PM for all viewers. A Total of 70 QR Codes will Appear on the channel through the contest period.
You have to Scan the QR Codes with your mobile phone and after scan, you will land to DiwaliwithSonyEntertainmentTelevision ( "Website")
If you are scanning QR Code for the first time during contest, you are required to Submit your Name, Contact Number and other details asked by CMEPL on the website. An OTP will be sent to your mobile number for verification towards the entry. Once the Verification is done, you will be able to scan all futuer QR odes during the contest.
Each time you Scan the Golden QR Code, you will be required to Answer a multiple choice question on the website. Each Correct Answer will get you the 1 Point and message confirming the points will be sent out to you.
Bumper Gold Coin Prize:
To be Eligible to Win 50gm Gold Coin (Bumper Gold Coin) you must have scanned and Answered a Minimum of 25 QR Codes and Questions Correctly.
Only 1 Winner of the Contest having Maximum Number of Scans and Correct Answers will win a Bumper Gold Coin.
1 Gm Gold Coins Prize:
To be Eligible for 1 Gms Gold Coin the Participant must have scanned and Answered a minimum of 5 QR Codes and Questions Correctly. Next 100 Winners having maximum scans and correct answers shall win a 1 Gm Gold Coin each.
Contest Period: 22nd October 2022 to 28th October 2022
The Winners of the Contest shall be eligible to Win Gold Coins and 1 gm Gold Coin as Prize. All the best to all the Contest Players. Wishing you All the best and let your family wins Gold Coins this Diwali through this Happy Wali Diwali Contest 2022 on Sony TV. Here we have mentioned Scan QR Code, Answer a Question, Win Gold Coin Prizes guide.