Sony TV aired India's Best Dancer Season 3 is one of the Finest dance reality show and toughest competition among all earlier seasons. This Time IBD 3 has very Next level Dancer Contestants and their Jodie with Choreographers makes it more special and exciting watch. But, as per the Show Format, 1 Contestant-Choreographer Jodi have to be Eliminated based on Public Voting Results and Judges Scores. Here We are going to reveal you India's Best Dancer Season 3 Elimination List 2023 with Who is eliminated from the show this week.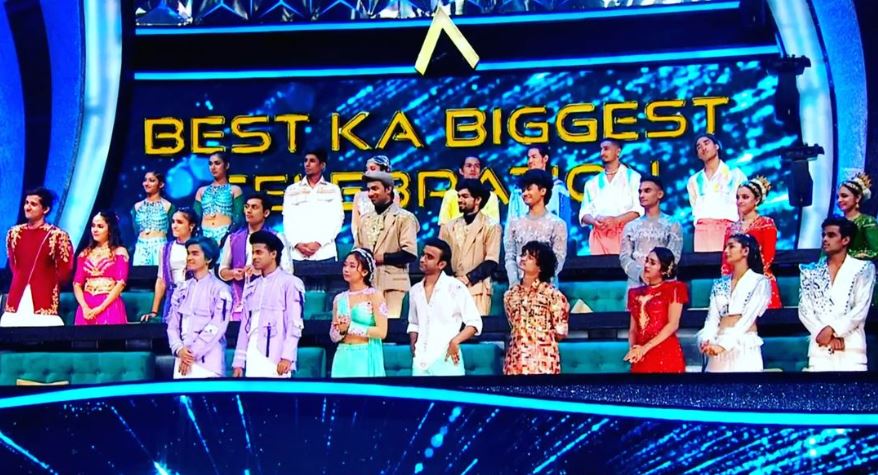 India's Best Dancer Season 3 Judges are Geeta Kapoor, Terence Lewis and Sonali Bendre. Jay Bhanushali is the Entertaining Host this time on IBD 3. After the Mega Audition Round, Judges have Selected Top 13 Contestants and They are paired up with a Choreographers. Here we have the Full List of Top 13 Contestants Names with their Super Guru Choreographers and Elimination List every week.
India's Best Dancer 3 Elimination List 2023
Based on Public Voting Results and Judges Scores, Here we come to Know about the Latest Eliminated Contestant Name on India's Best Dancer Season 3. You can See the Table below to Know Who is Competing and Who is Eliminated from IBD 3 this weekend.
Sr. No
Contestant – Choreographer Jodi Name
Status
Elimination Date
1
Shivam Wankhede – Sonali Kar
Eliminated
3 September 2023 Episode
2
Aniket Chauhan – Rupesh Soni
Competing
TBA
3
Apeksha Londhe – Arundhati Garnaik
Eliminated
21st May 2023 Episode
4
Anjali Mamgai – Aryan Patra
Competing
TBA
5
Samarpan Lama – Paramdeep Singh
Competing
TBA
6
Vipul Kandpal – Raktim Thakuriya
Competing
TBA
7
Norbu Tamang – Tushar Shetty
Eliminated
16th July 2023 Episode
8
Sushmita Tamang – Shubranil Paul
Quits
Quits due to Injury
(6 August 2023 Episode)
9
Shivanshu Soni – Shweta Warrier
Competing
TBA
10
Akshay Pal – Vartika Jha
Competing
TBA
11
Ram Bist – Pankaj Thapa
Left the Show
due to Injury
TBA
12
Hansvi Tonk – Anuradha Iyengar
Competing
TBA
13
Boogie LLB – Saumya Kamble
Competing
TBA
Based on the Results of India's Best Dancer 3 Voting on Sonyliv and Firstcry Website online, combining Judges Scores with it, One or more Contestant-Choreographer Jodi eliminated from IBD 3. Who do you think will become India's Best Dancer Season 3 Finalists, let us know in comments section below. Keep watching this space for more Updates on your favorite show.