While We Watched is a Documentary film based on the Life of Journalist Ravish Kumar. The film is directed by Vinay Shukla. The Film is based on Controversial life of NDTV reporter Ravish Kumar who resigned after Gautam Adani acquired the company. Ravish Kumar resigned from NDTV a day after channel's founder Prannoy Roy and Radhika Roy resigned as directors on the board of RRPR Holding Private Limited.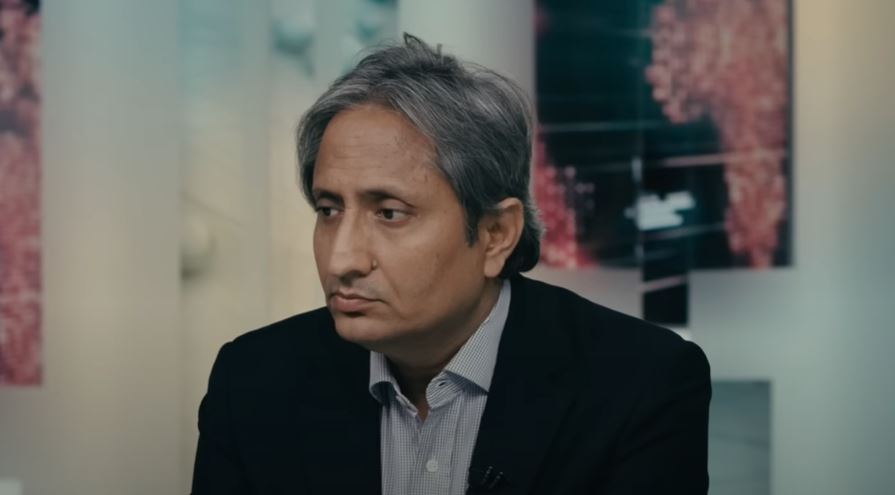 While We Watched is not just a film, it tells the true story of a Life of Ravish Kumar. How he faced so many difficulties and threats in real life. How Ravish Kumar and his Wife and Family started getting threats in real life and it has been shown in a film. Ravish Kumar was the very popular and well known journalist from NDTV channel. But by watching this film you will get to know the real life frustration and struggles of his life. There are many such incidents will shock you.
The film 'While We Watched' premiered world wide at 2022 Toronto International Film Festival and won Ampify Voices Award. It has won the Cinephile Award at its Asian Premiere in 27th Busan International film festival. You can Book your Tickets for UK/Ireland and New York to watch 'While We Watched' film. Many Indians are waiting for this film to release on OTT Platform as it shows real life incidents of NDTV journalist Ravish Kumar.
Director Vinay Shukla made this film to understand the feelings of journalists and anchors like Ravish Kumar as they try to present news and speak truth. The film 'While We Watched' received so many Appreciation and Awards after release.
Movie Name – While We Watched
Star Cast – Ravish Kumar, Sushil Bahuguna, Deepak Chaubey, Sushil Mohapatra, Swarolipi Sengupta, Saurabh Shukla
Run Time – 94 Minutes
Directed by – Vinay Shukla
Produced by – Vinay Shukla, Khushboo Ranka, Luke W. Moody
Release date – 11 September 2022 (TIFF)
Language – English, Hindi
India Release – Not Announced Yet!
What is the Release Date of 'While We Watched' Ravish Kumar Documentary film?
A film 'While We Watched' based on a life of journalist Ravish Kumar is released on 11 September 2022 at TIFF. The India Release Date is not Announced Yet.
Can i Download 'While We Watched' Ravish Kumar Documentary film or watch Online?
No, This Documentary film is not available to Download or watch online for free. You have to get tickets in UK/Ireland or USA to watch it.
Where to Buy While We Watched Movie Tickets Online for International Release?
You can get tickets online from their official website www.whilewewatched.com
Where to Watch 'While We Watched' Ravish Kumar Documentary in India?
The Film is facing So many difficulties to release in india because of so many shocking incidents of Ravish Kumar's real life.
Is 'While we watched' full movie download filmyzilla 720p available?
Many pirated sites like Filmyzilla provides Downloading materials in 480p, 720p, 1080p full HD but we request you to stop spreading piracy and support effort of film makers and watch it by purchasing tickets only.