"'SUPER DAMPATI' is a game show for couples, hosted by Murali of Bigg Boss (Season 6) fame. The show sees Murali journeying across Karnataka to find the best couple in each city. If you are eligible for the Colors Super Channel aired reality show Super Dampati you can give your Auditions and do Registration for the same.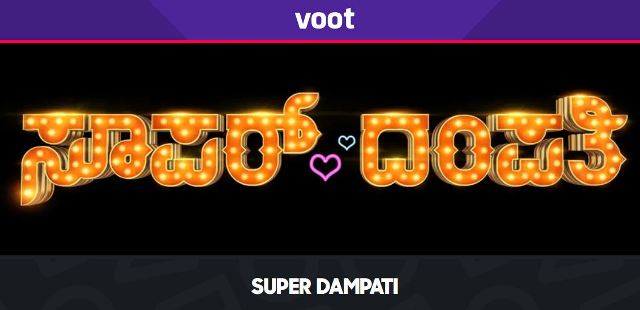 For the Just Married, Together for a Decade, or for those who've made it past the Silver Jubilee (congratulations!), this game show is for every couple. The highlight of the show is the Super Dampati stage… a stage-on-wheels that travels along with host Murali… making stops wherever the couples are, while placing them in the spotlight."
Fill the Registration Form mentioned on the VOOT website. Fill the details including a) Names of the Couple Participant b) Age, c) Gender, d) Address (including City, Taluka, District), e) Contact number (mobile/landline), f) Email id, g) Photograph, h)State, i)Nationality, j)Social Media Handles (Twitter/Facebook/Instagram if any).
Eligibility Criteria – you must meet the Following Criteria to Participate in a show.
(a) a legally married couple
(b) resident of Karnataka, India
(c) a citizen of India.
Documents Proof Required – Govt. Issued Id proof, Resident Proof, Any other Document required will be asked by Viacom18
Upload a couple Image/photo / ನೀವು ಜೋಡಿಯಾಗಿರುವ ಫೋಟೋ ಅಪ್ಲೋಡ್ ಮಾಡಿ – Please ensure your image is less than 2MB and in one of the following formats : jpeg, png.
Super Dampati Audition Registration – https://www.voot.com/pages/super-dampati-registration-online/registration.html
The 'Audition Period' – Starts from May 30th, 2019
All the best to the Colors Super reality show Super Dampati particiapnts. Fill the Super Dampati Auditions Registration Form on above mentioned link and you will be called for the Auditions.