Karnataka's popular comedy talent hunt reality show Comedy Khiladigalu is back with new season called Comedy Khiladigalu 3 on Zee Kannada Channel. The Comedy Khiladigalu Auditions Date, Time and Venue revealed by the officials. Namma Karunadu's super hit comedy show is back with season 3. See the Comedy Khiladigalu 3 Audition Date, Time and Venue.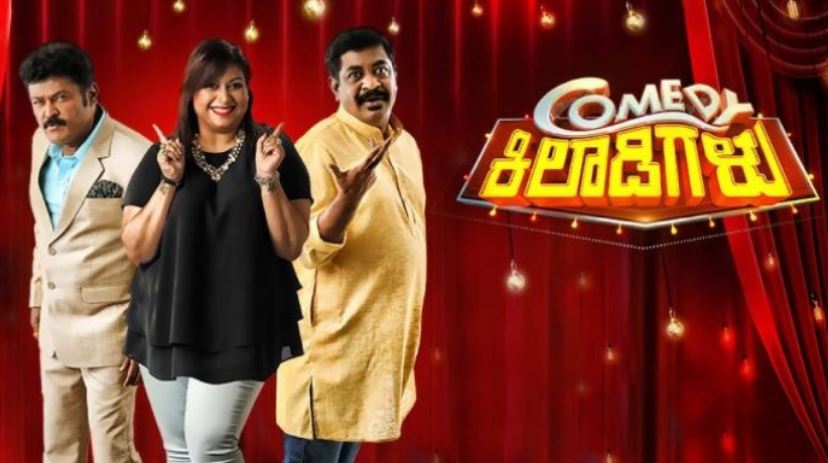 Jaggesh, Rakshitha Prem and Director Yogaraj Bhat are back one more time to hunt the talented artists in a show. Master Anand is an entertainer host for Comedy Khiladigalu 2019. See the State locations for ground auditions for respective dates.
ಕರ್ನಾಟಕದ ಮನೆ ಮಾತಾಗಿದ್ದ ಕಾಮಿಡಿ ಕಿಲಾಡಿಗಳು ಮತ್ತೆ ನಿಮ್ಮ ಮುಂದೆ! ಈ ಶೋನಲ್ಲಿ ನೀವು ಭಾಗವಹಿಸಲು ನಿಮ್ಮ ಹತ್ತಿರದ ಊರುಗಳಲ್ಲಿ Auditions ನಡೆಯುತ್ತಿದ್ದು ಈ ಸದಾವಕಾಶವನ್ನು ಉಪಯೋಗಿಸಿಕೊಳ್ಳಿ. ನಿಮ್ಮ ಸ್ನೇಹಿತರು ಹಾಗು ಸಂಬಂಧಿಕರಿಗೆ Share ಮಾಡುವುದನ್ನು ಮರೆಯಬೇಡಿ.
Comedy Khiladigalu of Karnataka's house in front of you again! Take a look at the sadāvakāśavannu in your nearest town to participate in this show. Don't forget to share to your friends and relatives.
Zee Kannada #ComedyKhiladigalu3 #Season3 #Audition