Star Plus Channel is coming up with a brand new Kids Singing talent hunt reality show titled Taare Zameen Par. Here is How your Kids can be part of the show by giving Taare Zameen Par Auditions at your nearest city. Submit your Audition Registration Entry online on taarezameenpar.info website. Taare Zameen Par Auditions Date, Time and Venue confirmed right here.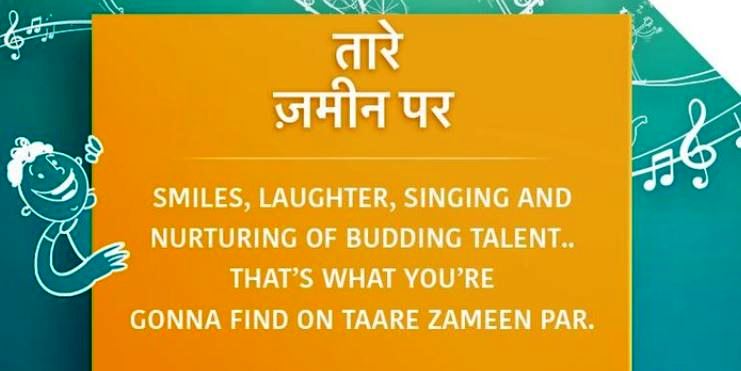 When kids are carefree, full of joy, laughter and song, they bring happiness to all around. With Taare Zameen Par, let's preserve their innocence.
You are at the most happy place in the world. Welcome to Taare Zameen Par, a platform filled with laughter…where you can hear children sing fearlessly – with freedom and love. A place where we offer kids the stage to showcase their talent and love for singing. Under the inspiring and lovable mentorship of renowned maestros; whose only mission is to nurture and grow their talent joyfully.
So quick, pull out your phones, record your kids singing; whatever they feel like, and upload their YouTube links right here.
Taare Zameen Par ELIGIBILITY CRITERIA – Children who are within the following age brackets:
Age Limit – 3 to 13 Years
(i) children who have completed the age of 3 (three) years as of 1 January 2020; and
(ii) children who have completed the age of 13 (thirteen) as of 1 January 2020; and
Children who are Indian citizens who are resident in India, as per applicable laws; and At least 1 (one) Parent of the Participant must also be an Indian citizen who is resident in India as per applicable laws.
Taare Zameen Par Auditions dates: 18th March 12pm to 24th March 12pm (IST)
Shortlisting of contestants will be made basis the first 500 entries. All the best for Taare Zameen Par Auditions 2020. Submit your Singing Video Entry on mentioned website www.taarezameenpar.info and give your ground auditions for the same for the mentioned date, time and venue.