Amid Corona Lock down, Zee TV is coming up with kids virtual singing reality show titled 'Ghar Ghar Singer'. Zee TV's Ghar Ghar Singer Audition 2020 Registration have been started where Singer Contestants will give their video auditions from their homes and will be judges by siblings Neha Kakkar, Tony Kakkar and Sonu Kakkar.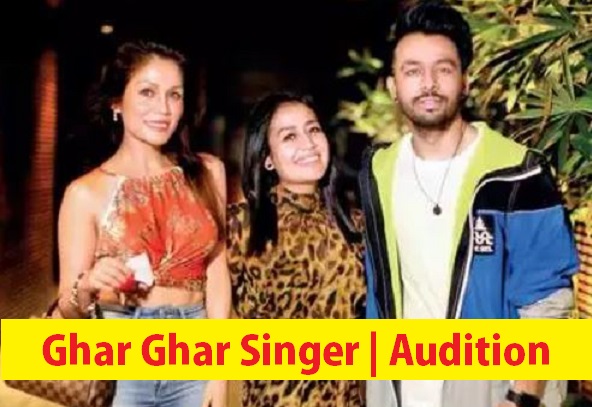 Tony, Neha and Sonu will Judge the Ghar Ghar Singer reality show from their Homes. The Lockdown Special Singing talent hunt reality show will be interesting to watch and it will make your home quarantine very entertaining.
"We will entertain the viewers with an insight into our lifestyle, and also change the contestants' lives forever. The fact that my siblings Tony and Sonu are also part of the show makes it even more special," said Neha.
Entry can be submitted by a solo participant only.
Each participant should
(i) be either citizen/ resident of the Republic of India; or an NRI
(ii) No specific age limit
(iii) be medically fit
(iv) not have any criminal conviction and
(v) not have an arrangement or a contract with any third party that prevents the Participant(s) from participating in the Activity ("Participant(s)").
Ghar Ghar Singer Audition Registration:
To participate in the said Audition, the Participant shall upload the Video recording of their song on Zee5 on https://zeetv.zee5.com/ghar-ghar-singer/
Ghar Ghar Singer Judges: Siblings Neha Kakkar, Tony Kakkar and Sonu Kakkar will Judges live singing show amid this quarantine lockdown.
The Activity Period for the said Activity shall be from 4th May, 2020 to 11th May, 2020 from 07:00 IST To 23:59 IST both start and end-days inclusive