Ubreathe Natural Air Purifier improves the Air Quality of Your Place and let your Breath Fresh Air with their natural and sustainable Solutions to tackle Indoor Pollution. Ubreathe is the World's First Plant Based Smart Air Purifier. Founders of Natural Plant based Air Purifier Appeared on Shark Tank India 2 and wins heart by their unique and much needed product.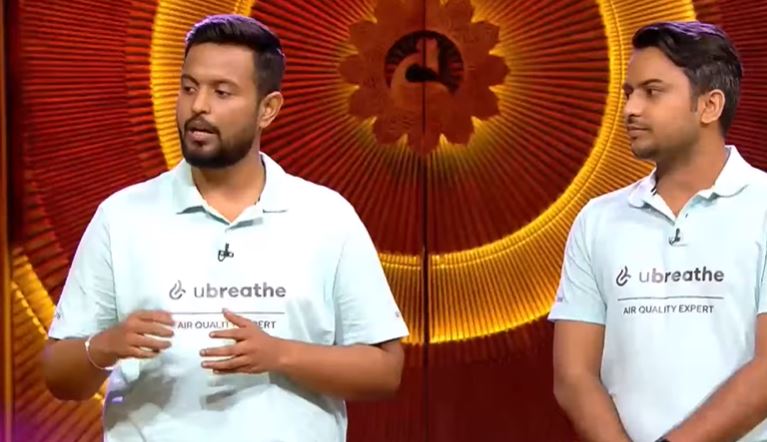 Ubreath Air Purifier is the Fine Blend of Technology and Ecology that supports 5 Layer Filtration Process, A Unique Confluence of the Munar Effect, Falcon Effect and Magneto Effect unleashing the Purification Power of over 500 Plants. So, get Clean Fresh Air at your Workplace or Home.
Ubreath Air Purifier is the Plug an Play Device with different Touch Control and modes with 5 layers of Filtration. Its also having a Real Time AQI Tracking and comes with a Mobile App Support. Ubreath Air Purifier removes not only the Pollution in Air but also gaseous and biological Contaminants and improves Oxygen Levels in Air.
Ubreathe Air Purifier Benefits
In Today's Fast Life of Growth, Infrastructure Development and Business rises we are seeing Pollution is increasing day by day and its Hard to Find a Place which gives you Fresh Breathable Air. Your Workplace or Your Home is Full of Pollution and you are surely missing your Village where you used to get Fresh Air everyday which is really needed for your Body. But Now, You don't have to worry about, You can Live in your City Area for your Job or Business and Air Purification job will be done by Ubreathe Air Purifier. Know the Benefits of Ubreath Air Purifier below.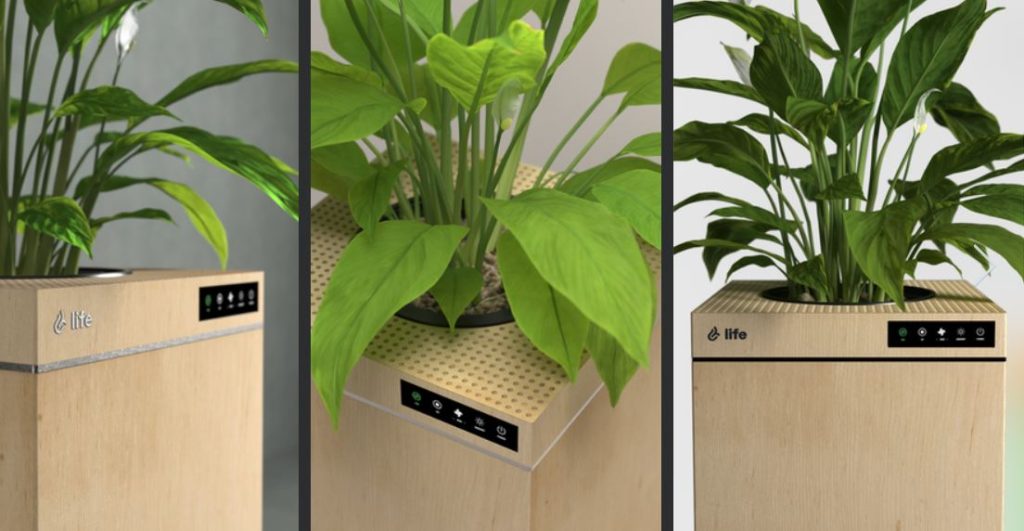 Fight Pollution – Removes particulate and gaseous pollutants from your indoors to give you purer and fresh air
Breathe Better – Improves respiratory immunity by giving oxygen rich clean air
Sleep Better – Does not allow CO2 to build up in the room to give you a perfect night's sleep
More Productivity – Green is colour of productivity!
Reduce allergy, headaches & dizziness – No more headaches and dizziness induced by ventilation problems, Combustion Products, Organic Vapors and Bioaerosols
Live Better – Making an effort to improve indoor air quality helps you avoid asthma flare-ups and allergy symptoms and keep you breathing easy through the colder months
Green spaces also improve cognitive function and creativity as well as boost in mood & productivity
Ubreathe Air Purifier Customer Review
Customers who have bought Ubreath Air Purifier Products including Ubreath Life, Ubreath Wall, Ubreath Mini gave their honest Review after using Product.
Divyanshu ⭐⭐⭐⭐⭐
Just amazing!
Works great and fits perfectly with the ambiance of my house, the wooden finish looks absolutely gorgeous. One of a kinfld air purifier!
Shivani Modi ⭐⭐⭐⭐⭐
Efficient product, value for money
Reduced the AQI in my house within 2 hours.. and I live in Delhi NCR so that's definitely effective. Looks good placed with the furniture in the house, and does not contain plastic so it's a win win
Sanket S Kumar ⭐⭐⭐⭐⭐
Awesome product! First of its kind!.. absolutely worth the price!
Really great product! First of its kind! Looks great! Adds to the beauty of the home in addition to cleaning the air ofcourse! Absolutely worth the price!
Amazon Customer ⭐⭐⭐⭐⭐
Built at the convergence of nature & technology
The Product looks S-CLASS and goes very well with the interior of my home. The pollution monitor works magically and shows the pollution level as per the air-quality in the home. Being a nature lover myself, the product connects me with the nature.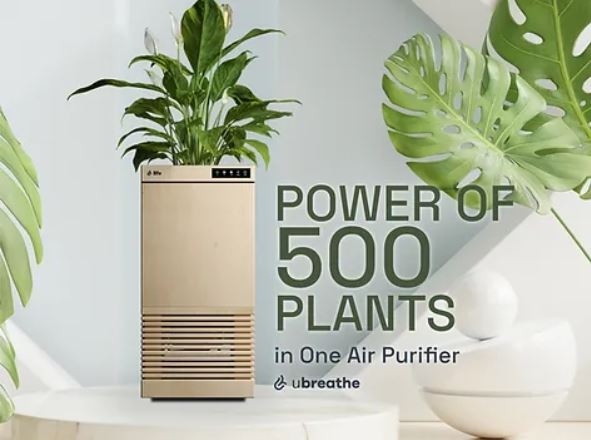 Ayush Kumar ⭐⭐⭐⭐⭐
That's like a magic
It's really kinda magic for me, as not only it just clean air within few minutes but also gives feel of being connected to nature.
Ubreathe Air Purifier Prices
Ubreathe air purifier comes in 3 categorizes of products which is Ubreathe Mini, Ubreathe Life and Ubreathe Wall. You can get it one based on your Requirements. If you are going to use it for your Small Room or Home, Ubreathe Mini or Life can get it done. For Air Purification of Big Office or Room you can ask them for Ubreathe Wall and they will set up and install it to your place.
UBreathe Mini – Rs 4, 237
UBreathe Life – Rs 33,898
Ubreathe Wall – For Price, Contact them on official website and get Brochure to know the Features.
Ubreathe Customer Review are Positive and these products are getting so much love from the users as its really changes their work environment and getting Fresh Natural Air everyday. Ubreathe Natural Plant Based Air Purifier getting So much love on Shark Tank India Season 2 and getting funding from the sharks. Don't Forget to watch Ubreathe Pitch by Founders on Shark Tank India 2 on 14th February 2023 Episode. You can Watch it anytime on Sonyliv.