Love you Long Time is a Philippine Romance Drama starring Eisel Serrano, Carlo Aquino, Ana Abad Santos in lead roles. The film is directed by JP Habac under Studio Three Sixty. The film revolves around the Interaction of 2 characters in two different timelines via two-way radios. While recovering from heartbreak, a screenwriter finds new inspiration when she makes an unexpected connection with a man via an old walkie-talkie.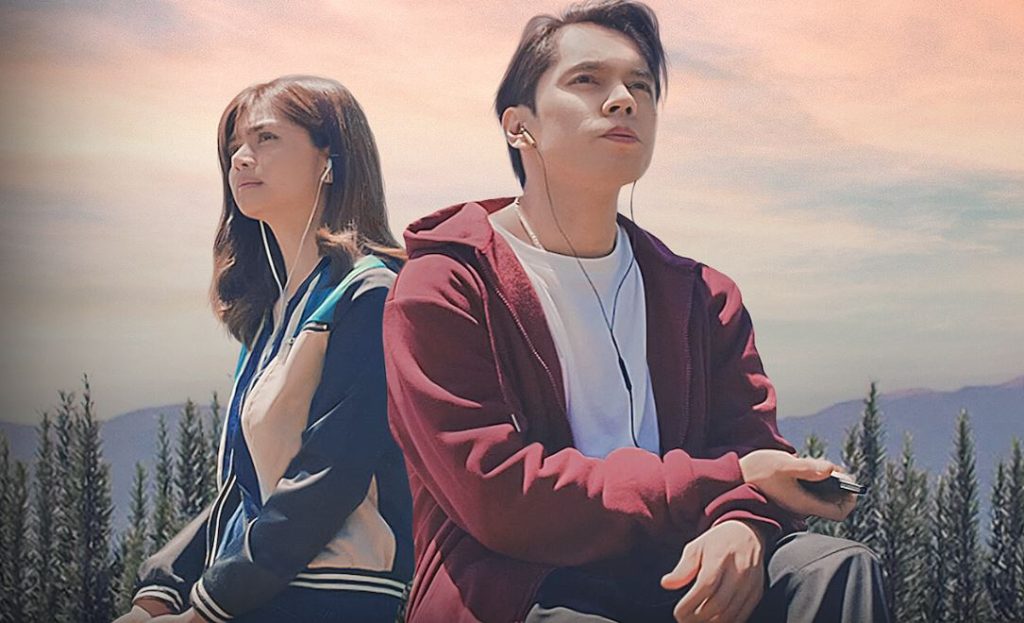 It's Story of Ikay (Eisel Serrano) and Uly (Carlo Aquino) where Ikay is a Screenwriter who is struggling with his Script due to her recent breakup. One day she finds an Unknown guy named Uly via two-way radio. Within several days they started developing feelings for each other without revealing so. Despite arriving to meet, they don't find each other and they realizes they are living in 2 different timelines. Ikay's Past is Uly's present and Ikay's present is Uly's Future. What happens after this is really interesting watch.
The way this movie comes full circle is loved by viewers. Even it's tough for audience to understand it, makers tried to keep it simple and clear as there are 2 timelines involved. Overall Love You Long time is a very Entertaining watch and a great Love Story and it makes ending not perfect but apt. After all, Life can never be perfect. Love You Long Time Screened in Cinemas in the Philippines as one of the 8 official entries of the Metro Manila Summer Film Festival 2023.
Where to Stream of Watch Online 'Love You Long Time 2023' movie?
Love You Long Time Full Movie 2023 Streaming on available on Netflix with English, Filipino Subtitles.
Can i Download Love You Long Time Full Movie Mp4 Free?
Love you Long Time Sentimental, Romantic film is not available to download for free. But Netflix users can download it to their devices.