After the Success of Super Singer Vijay TV Tamil singing reality show, Star Vijay Television Channel has announced the Super Singer Junior 7 and Registration on VIJAY.STARTV[.]COM for the Auditions have been started online. Super Singer Junior 7 Auditions Date, Time and Venue have been confirmed.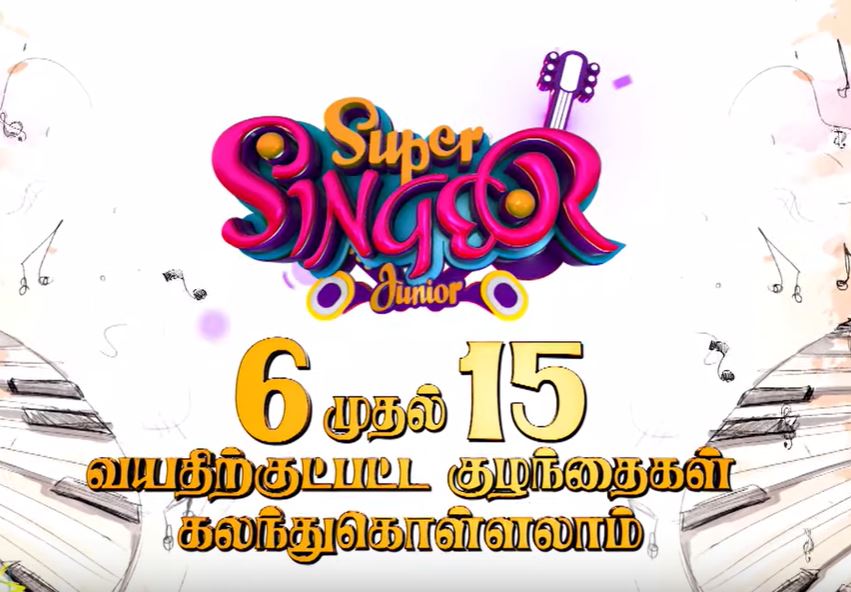 சூப்பரா பாடுற குட்டீஸ் எல்லாம் தயராயிடுங்க.. உங்க சூப்பர் சிங்கர் ஜூனியரின் AUDITION ஆரம்பமாயிடுச்சி! #SSJ
Super Singer Junior 7 Auditions Date, Time, Venue 2019
Here is the date, time, venue details of Super Singer Junior 7 Auditions to your nearest Cities.
Digital Auditions Period – From November 23, 2019 to December 31, 2019
Singing Video Upload – During Registration Process, Upload Video on vijay[.]startv[.]com website. Make sure, Participant shall be required to record minimum 1 (one) video of him/her singing on any song/musical compositions in Tamil or English, each video comprising of a duration 120 seconds. Video Format should be MP4 any other prescribed by the Upload Video Feature.
Coimbatore, TRICHY, CHENNAI are the Auditions Venue for Superstar Singer Junior 7 on Star Vijay TV.
Audition Registration: Vijay.Startv.Com
Age Limit – 6 to 15 years
Super Singer Juniors Season 7 | Call For – Promo
If you are talented singer and missed out the last season of the show, Here is your chance to show your singing talent to the world. Super Singer Junior 7 Registration for the Audition started online by Vijay TV. Don't forget to be there on a given Venue during the Ground Auditions at your near city.