Vasool Vettai Audition Registration started online. If you wants to be part of Vijay TV game show, Register Online for the Auditions. Submit Your Entry, Upload Audition Video to be part of the show.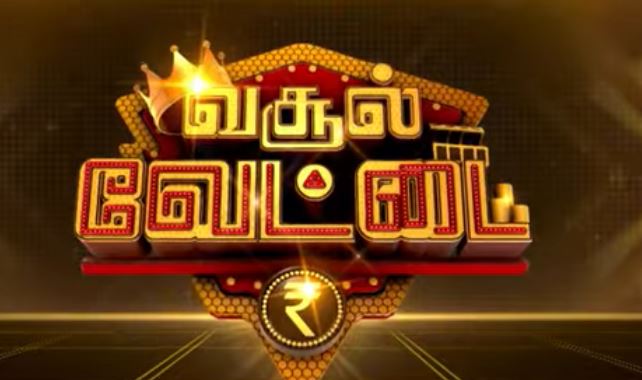 Vasool Vettai is a game show exclusive for women. Ladies from various town compete against each other in talent, knowledge and sportsmanship , to grab maximum number of gifts.
Vasool Vettai Auditions to happen in both ways, Digital Audition and On Ground Auditions. The Shortlisted candidates at Level 1 shall be required to be present in the Audition Centre(s) in Chennai, as may be informed by the Company and /or Production House, to participate and perform in Level 2 Auditions, on specific dates and time as decided and communicated by the Company.
How to Register | Vasool Vettai Audition Vijay TV Show
To Register for Vasool Vettai Auditions Online Go to the website Link mentioned below. Fill the Simple Registration Form for Vasool Vettai Vijay TV Game Show Auditions. Upload your Audition Video of Maximum 20 MB in Size.
Audition Video – Record minimum 1 (one) video of her self-introduction and showing the interest to participate in the show and the Video size should within 25 MB which should be in the format of MP4.
Vasool Vettai Audition Registration – https://vijay.startv.com/vasool-vettai/
Be on Audition Venue at mentioned Date, Time along with Government Issued ID Proof. All the best to all the Aspirants who wants to be part of Vasool Vettai Game show on Vijay TV.